It was a made-to-order Autumn day with the end of summer still teasing us with warm days and cooler nights preparing us for the colder months ahead. Our big maple tree was clinging to its green hues not succumbing to turning into the shades of the season. The perfect backdrop for a relaxed afternoon tea with a few girlfriends to celebrate the arrival of our baby girl.
It was a stretch at 34 weeks pregnant preparing for a high tea with mostly homemade treats. My sister Kath came to help the night before and friend Sabrina was a Godsend arriving early so she jumped in to help before the girls arrived. We had an early start at the flower markets which were insanely busy. The day following my baby shower was Mother's Day so it seemed like most of Sydney had decided to head to the markets to buy a bunch of flowers for Mum. What would have been a one hour round trip ended up taking almost three! Needless to say we were then a little pushed for time. But it was worth the effort because these imported peony roses were a fabulous statement piece on the table.
My foray into the business world was destined to be as a maker and creative. Having always loved the medium of paper I started making handmade greeting cards. This led to making stationery for weddings and special occasions. I love the tactile feel of receiving an invitation that has taken time to design and make. I wanted to make something special for my baby shower invitation – something which would become a keepsake and for my baby girl to have in her memory box. The star of the show was a divine Princess Swan with a silver glitter crown. The swan sat gloriously with glitter eggs and photographed – this became the postcard style invitation. The invitation was slipped inside a velum envelope stitched on each side and tied with twine and a hand glittered feather.
Ricotta, Cherry Tomatoes, Thyme & Parmesan Puff Pastries
Chicken, Aioli, Sun-Dried Tomatoes, Walnut & Parsley Finger Spelt Sandwiches
Seasoned Egg Khorasan Finger Sandwiches
Cheese Board
Spelt Scones, Strawberry Jam & Vanilla Cream
Vanilla Pannacotta, Fresh Figs, Candied Orange Rind & Rosemary
Potted Banoffee 'Pie'
Spelt Raspberry & Coconut Cupcakes
Cookies n' Cream Macaroons baked by Nat from House of Harvs
Caramel Slice by my dear friend Vivi
Shortbread, Rocky Road & Marshmallows (from Sweetness the Patisserie)
Raspberry, Pomegranate, Strawberry, Mint Refresher
Each guest received a little thank you gift to take home. I love a good foot soak especially one that has peppermint – it gives your feet a lovely refreshing tingly feeling. Using organic ingredients a rosemary, lavender and peppermint foot soak bottled in a vintage style flask bottle and dressed with a thank you tag with tulle detail. I made a few extras which are available for sale in my etsy store. A sweet hostess gift, a nice touch for a house guest, a baby or bridal shower.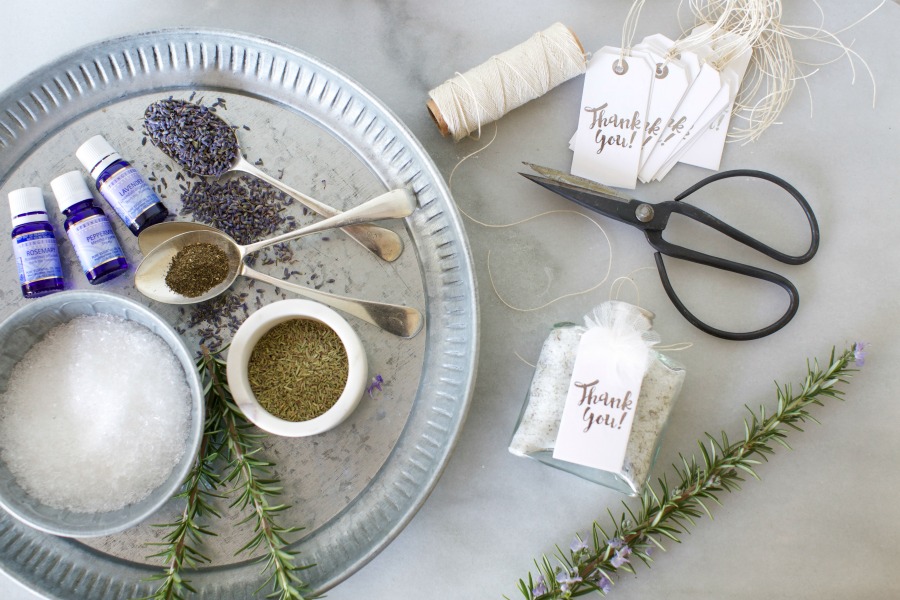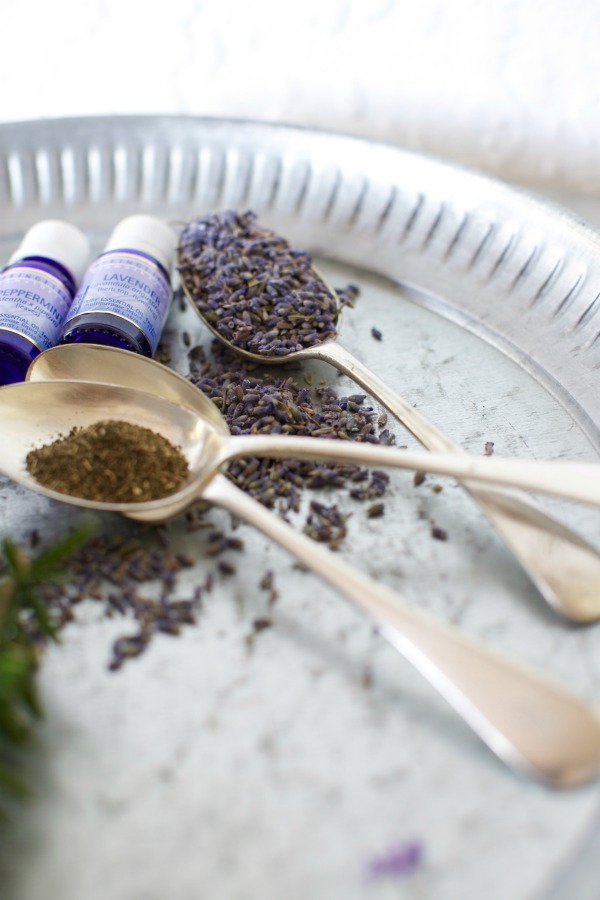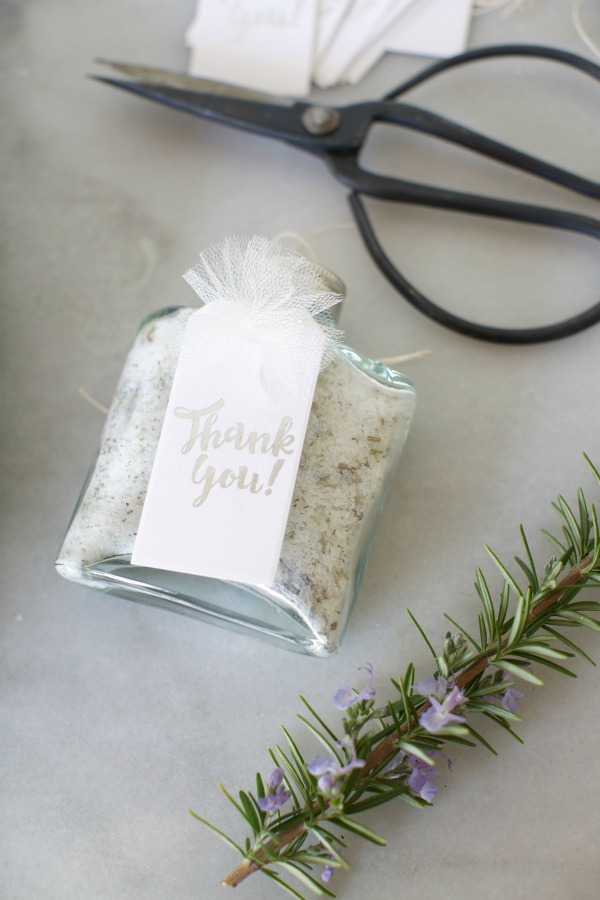 My head is spinning with excitement with all the pretty parties I can plan for my sweet Madeleine.
In all things beautiful,
Lyn xx
Little M's Baby Shower